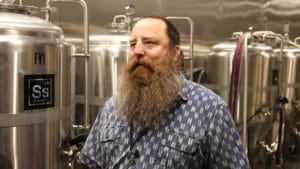 Dylan started his journey into the brewing world at Mad River Brewing in February of 1999 in packaging operations. He immediately fell in love with the industry and decided that brewing was how he wanted to pursue his career in life. He advanced through the various departments and became a brewer by May of 2000.
After gaining a couple years of hands on experience at work and brewing a wide range of world styles at home, Dylan signed on for a course in brewing and packaging through U.C. Davis to round out his knowledge of brewing science. In fall of 2005 he took over the position of Head Brewer and in 2008 assumed the duties of Q/C and lab analysis as well. In 2010 he was raised to the position of Brewmaster and Production Manager.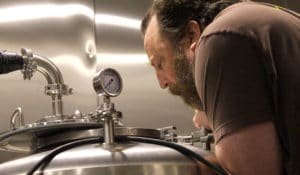 In spring of 2019 Dylan parted ways with Mad River and was quickly recruited by the Blue Lake Rancheria to start up a Nano Brewery. This experience was a realization of his ultimate dream job, being able to build out a brewing space from ground one and now having creative freedom to brew the best original recipe beers he can imagine, embracing traditional world styles.